Weekly Word!
Life is full of challenges, problems, confusion, good days, bad days, failures, and successes. The Weekly Word is a "divinely-inspired" apostolic writing designed to uplift your soul throughout the week. It takes approximately 2 minutes to read through! This specific teaching is customized especially for our readers.
This word is available through our email ministry, TWITTER ministry, and friends who request it. Click below to sign-up today and receive it as weekly inspiration.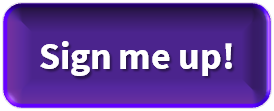 Would you like to see some examples? (Click the titles listed below)
We are doing the RIGHT THING in 2018!

Current Events
Contact Information:
Saved To Serve Ministries
Post Office Box 86835
Portland, Oregon 97286
Tel: (503) 358 - 9159
Fax: 1 (800) 725 - 1439